TifTuf Bermuda - the hybrid Bermuda & Australia's first Smart Water Approved grass
Ten things to love about a TifTuf Bermuda lawn
:
The TifTuf Bermuda has the highest shade tolerance for a couch lawn, only needing approximately four hours of direct sunlight per day to maintain its vibrant green colour.
Due to its active rhizomes, TifTuf Bermuda is ideal for high traffic areas as it quickly repairs itself. You'll also feel at ease knowing this lawn will come back to full colour, even with any damage caused by pets.
TifTuf is extremely dense allowing it to be highly wear tolerant. This variety is also highly suitable for sporting activities where foot traffic is unavoidable. This means you will enjoy a healthy green lawn for longer!
Australia's first Smart Water Approved Grass! With its superior drought tolerance, TifTuf Bermuda requires up to 38% less water than any other turf variety equating to significant water savings for you. TifTuf is perfect for the Aussie climate!
In addition to less water, TifTuf Bermuda also requires less fertiliser and less chemicals when compared to other couch varieties to maintain its vibrant fluro-green colour. This is due to its unique root structure giving your lawn the strength it needs to excel in any situation.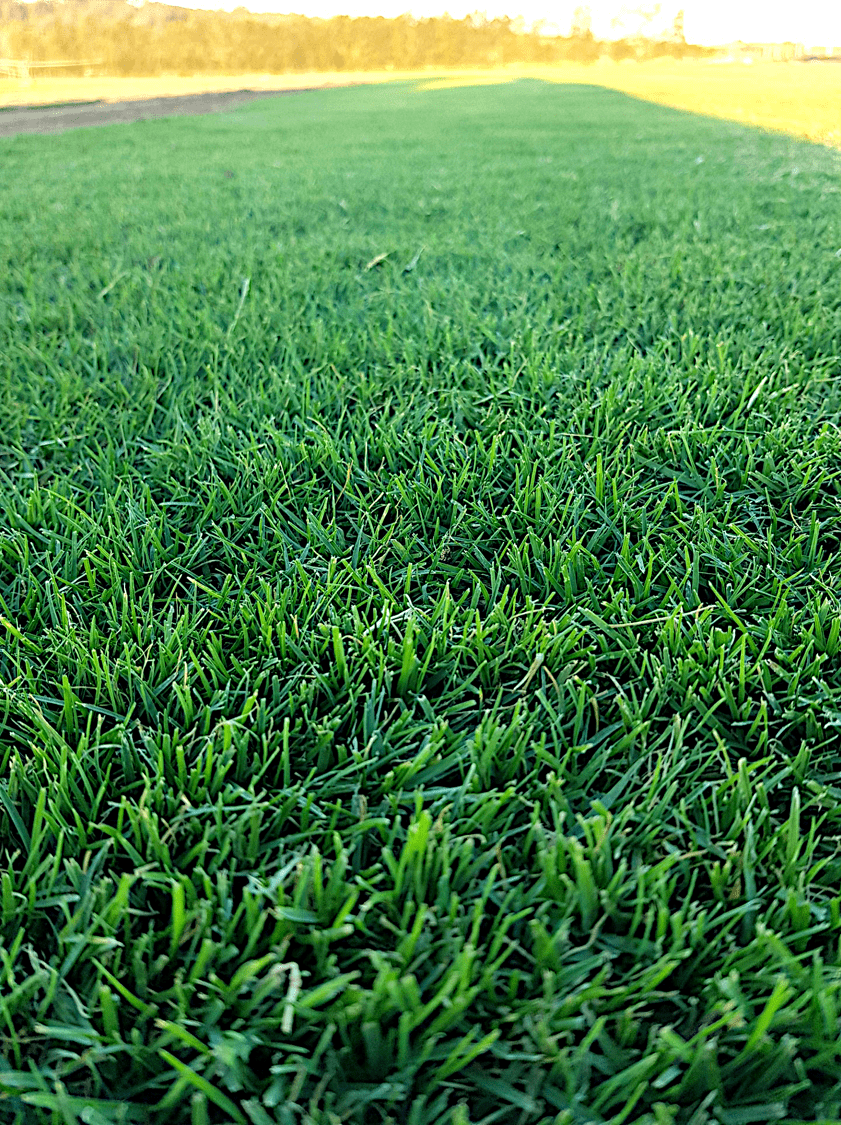 All warm-season grasses loose their colour in heavy frost, but TifTuf Bermuda will remain the thickest and lushest lawn on the street, helping to reduce the risk of winter weeds. Use with ColourGuard, and you'll have a 'summer lawn' all year round!
Lawn envy! TifTuf Bermuda has a super fine leaf giving it an amazing professional look. This makes it ideal for those enthusiasts who desire the striped 'bowling-green' finish to their lawn.
TifTuf Bermuda has a dense growing structure blocking out sunlight to the soil and ensuring you're spending less time weeding and more time enjoying your lawn!
TifTuf is less prone to getting nasty pests attacking the lawn. Spend less time worrying about what's feeding on and killing your lawn, and more time enjoying it.
Sit back and relax; when you purchase your TifTuf Bermuda through Green Life Turf, it's backed by LSA's 10-year warranty! This Certificate ensures you're receiving genuine TifTuf Bermuda. As a member of Lawn Solutions Australia house of brands, your purchase of TifTuf will also be covered by our nationwide warranty.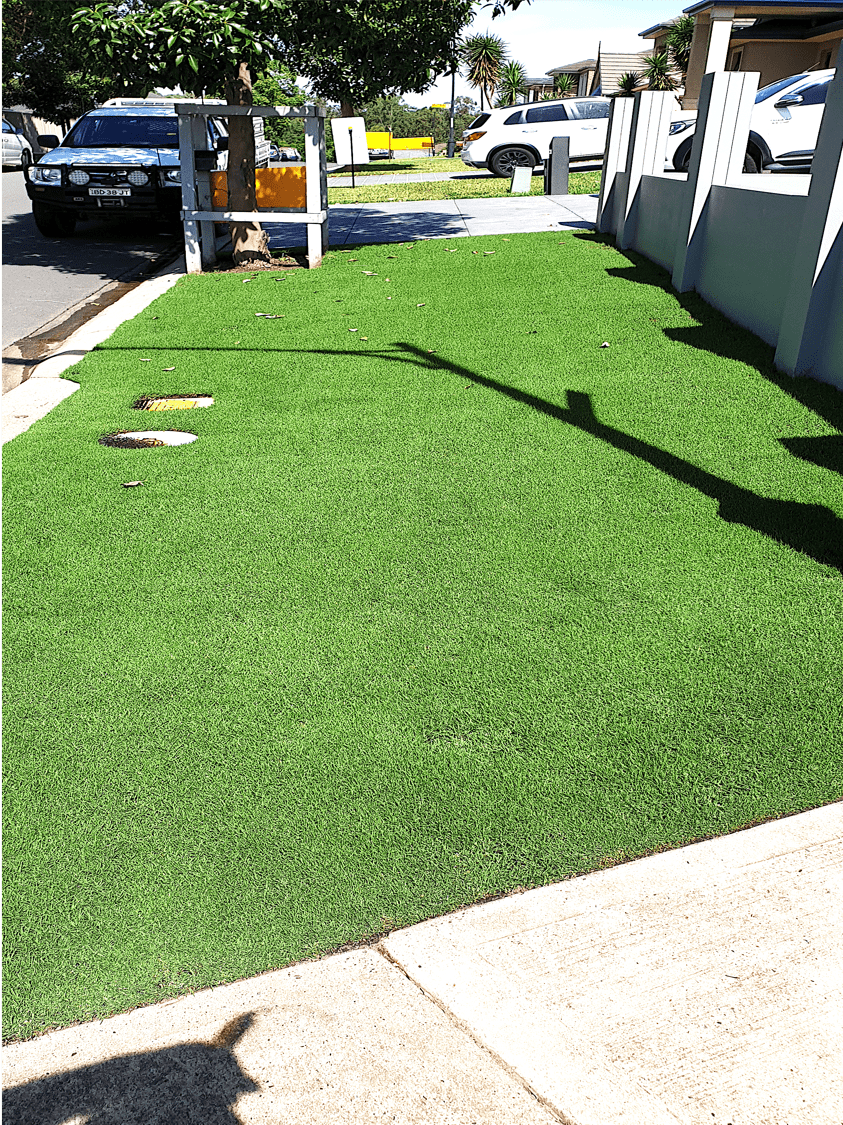 An Interview with TifTuf Bermuda
:
What is TifTuf's "Smart Approved WaterMark"?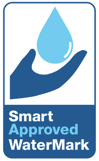 Smart Approved WaterMark is Australia's water conservation label responsible for identifying and certifying products and services that help save water. Through comprehensive guidelines and a robust assessment process, independent expert panels assess products and services on their water saving and fit-for-purpose capabilities, how they meet regulations and standards, and their environmental sustainability.
In March 2020, TifTuf was Australia's first grass to receive its Smart Approved WaterMark making TifTuf Australia's first Smart Water Grass!
"The best drought tolerant grass we have ever seen in Australia." - Smart WaterMark
Where did TifTuf Bermuda come from?
TifTuf Bermuda is the product of almost 25 years of research and development from one of the world's leading turf grass breeders, the University of Georgia. TifTuf was tested in plots alongside numerous other Bermuda couches. The trial was abandoned and the plots received no water supply to any of the varieties. Eight years later, researchers returned to the abandoned Bermuda plots to discover that of all the varieties, TifTuf Bermuda was the only one that had survived! And the rest is history.
Why was TifTuf Bermuda selected?
After finding the TifTuf was still alive in the abandoned trial site with no water, it was clear that this grass was extremely durable and a lawn for any situation, from sports field to home lawns.
Why did we start growing TifTuf Bermuda here in Australia?
Because - finally! - there was now a fine leaf grass that could work in most situations and not require to be maintained by a professional green keeper. Its density enables it to handle high wear situations like backyards and sports fields. TifTuf if the perfect choice for lawn enthusiasts.

How do I care for my TifTuf Bermuda?
Shes a great, low-maintenance, self-repairing grass, but like all living things, she needs a little love. Here are some TifTuf Bermuda care tips that we recommend:

Sunlight



We recommend four hours of sun to all-day sunshine and they'll be happy little blades of grass.



Mowing



Requires less mowing than most other couch lawns; we recommend once a week during growing season to avoid causing damage each time you mow and leaving you a very sad looking TifTuf lawn. If you prefer a finer look with the bowling-green stripe finish, we recommend mowing 2-3 times a week. Of course, we always recommend a slightly longer length for the cooler months. And if you aren't a fan of mowing, consider an automatic mower to assist you; we can help you with this.


Watering



TifTuf Bermuda requires up to 38% less water than most other common lawn varieties. Now that's great news for our environment and sustainability. Once established, we recommend watering less frequently, but heavier soakings to encourage a deep root structure.



Fertilising



Requires less fertiliser than most other couch varieties. We recommend fertilising around 3-4 times a year, so generally every season. This will keep your lawn the envy of the street. We also recommend using a range of fertilisers, such as organics, NPK-based, natural and liquid fertilisers to ensure you're giving the lawn all the vital nutrients it needs to encourage healthy growth. Check out our favourite fertiliser in our range of lawn care products on our online shop.



Weeding



TifTuf Bermuda has a dense matt blocking out the sunlight to the soil preventing any weeds from germinating; so it's basically acting as a natural weed matt. However, occasionally you might get a few stubborn weeds pop up and we always recommend keeping an eye out for this and controlling the issue early to avoid lawn invasion especially in Autumn and Winter when your lawn is dormant.

Take care of them immediately and you'll never have a worry!



Scalping /
dethatching



If you find your lawn becoming very spongy and thick and aren't happy with the feel, then you can scalp or dethatch your lawn. Scalp in the growing season: early spring is recommended. Scalping will assist in making a tighter and denser matt, giving you a softer and stronger lawn. For those enthusiasts striving for a fine short finish, then we recommend to also top-dress at the same time using a wash river sand or high-quality organic top-dress soil to even and level out your lawn.



Lawn grubs


and pests


TifTuf Bermuda is a hardy lawn that is less prone to getting nasty pests damaging it, but we always recommend keeping an eye out for signs of pests and

treating immediately. A common lawn grub that can cause significant damage to any lawn is Army Worm. Army Worm are little green caterpillars that come out at night and eat the leaf of your lawn, leaving you with brown patchy sections (almost like you have scalped the lawn). They only attach to healthy lawns and are most common from December through to May. Don't stress, treat immediately with Grub Guard to help control any infestations. But be reassured, your durable TifTuf will come back quickly if there is any pest damage.
What is the difference between Bermuda & Couch?
"Bermuda" is the word used in America for the word "Couch". Traditionally, Couch lawns have been known for their higher maintenance and suited for lawn professionals in commercial situations. We refer to TifTuf as a Bermuda since the "Couch" reputation is not representative of and tarnishes the TifTuf name. TifTuf is a lawn that can be used in commercial and residential landscapes, where anybody with any level of skill can easily maintain it.
What's the 10-year product warranty?
With your purchase of TifTuf Bermuda through us, you'll receive a Lawn Solutions Australia Product Warranty Certificate, a nationwide warranty ensuring:

you are receiving a genuine TifTuf Bermuda lawn,

your TifTuf Bermuda has been grown and harvested to highly stringent standards,
it has been inspected upon harvesting and determined to be free of weeds and disease before delivering,
it has been freshly cut off the farm, and
for a period of 10 years from delivery or instalment*, your TifTuf Bermuda will perform to its maximum potential in its new environment (subject to conditions). *if not installed by Green Life Turf, subject to following instalment instructions provided by us.

Products You Also Need
It's clear we love our turf, but we want you to as well! So we're giving you the heads up on the products we recommend you use to care for your beautiful lawn.
Starter Fertiliser -
Lawn Launcher Starter Fertiliser
If you're laying your own new lawn (or planting a new garden), don't do anything without Lawn Launcher Starter Fertiliser. For new lawns, rake into the top 50-75mm of your soil before laying your turf. Lawn Launcher gives your new lawn the best start to its new life! Available in two convenient sizes through our online shop.
Fertiliser -
Health Booster Lawn & Plant Food
We use our own special blend of fertiliser for our turf here at the Green Life Turf farm. Especially formulated for lawns and plants, it's been developed over many years. Our new, improved, best-ever formula is now available through our online shop. Because why shouldn't you have the best too?
Root Fertiliser - Lawn Rescue by Lawn Solutions Australia
Lawn Rescue is a great fertiliser that promotes the development of root systems and turf growth. Specifically developed to stimulate, support and protect new root growth while optimising water availability to the plant, it can revive a struggling lawn and restore it to its natural health and beauty!