Turf Supply & Delivery | Instant Turf & Lawn Preparation & Laying Services | Sydney & NSW wide
Turf Laying & Preparation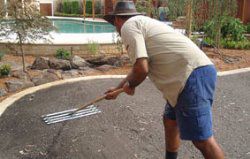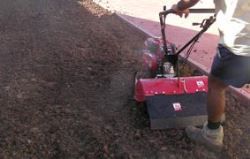 No job too big, no job too small. When it comes to turf, we do it all…
We make it easy for you to have wonderful looking lawn!
Ask us to lay your new Green Life Turf lawn, and you get gorgeous lawn, installed professionally, without hassle, without mess, and the very best start in life for your new lawn!
From start to finish, we do it all for you. We will even show you how to take care of your new lawn, and continue providing helpful tips so you can get the very best out of your lawn: Turf & Lawn Care Tips.
All that's left to do is for you to show it off! Call us on 1300 747 925 for a free onsite quote. Or enquire here if you already know your lawn area measurements.
Professional preparation of your soil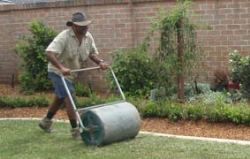 A vital component to the success of your new lawn is correct preparation and installation. This ensures the best results for a luxurious looking lawn.
We dig up and remove old lawn and weeds to properly prepare your soil for the installation of your new turf. Our services also include rotary hoeing of your soil, as well as levelling out and evening with top soil for the areas required.
Now there's no need to hire expensive equipment and put your precious weekends aside for your new lawn project! Green Life Turf can take the stress away – no laborious, painful digging and guess-work; get your new lawn is laid right the first time. We have the equipment, the expertise and the experience. We know how to make your life easy!
Fresh turf delivered to your site with same day installation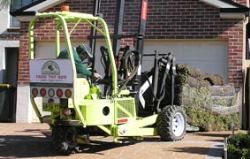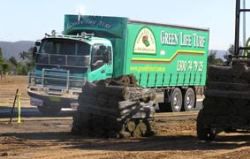 Our freshly harvested, off-the-farm turf is delivered to your site ready for us to begin installation.
We plan out the best way to lay your turf to fit your specific area and decide expertly how to best trim and tile your turf to suit your landscape. This can be the tricky part which is often underestimated without experience.
We send out an installation team to your site and by having extra hands we're able to ensure your new turf is being watered as soon as it is being laid thereby promoting growth from the moment the grass roots are touching the soil.
Expert aftercare advice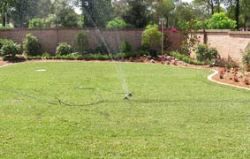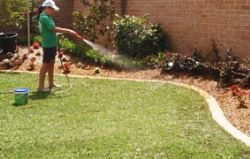 We love our turf and we know you will too! So once we've laid your turf and removed our pallets and any debris, we'll take you through the process of how to give your lawn the best care over the first few weeks of its new life with you. We make sure you feel comfortable and well-informed on what you should do next to keep your beautiful new lawn growing rapidly and healthily.
We also offer many more lawn care tips through our Grass Gruru blogs. Subscribe here: Turf & Lawn Care Tips.
Why choose us?
We grow and supply the very best turf. We believe in personal and professional services and are dedicated to best serving your needs.
From growing and harvesting your new turf with care and love, to the moment you first make contact with a Green Life Turf team representative, to preparation and installation, to our after service care, we're here to guide and help you the whole journey through.
Give us a call on 1300 747 925 to speak with our friendly customer service team. Or you can make an enquiry here and a member of our team will get back to you.