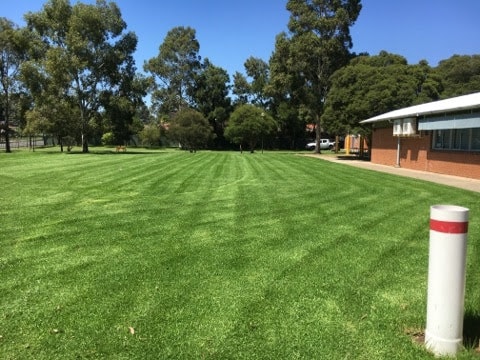 Sports Fields | School Ovals | Playgrounds
Rejuvenating a tired sports field or playground doesn't have to be an expensive process. With the right soil, turf variety and maintenance program, your grounds will be effortless, ensuring you have an area that is played on more than it is worked on!
The key to a successful area is having the right soil base as this is the foundation for your area. Like all living things, turf requires some basic TLC. Below are some tips on how to rejuvenate and maintain your area to keep it.