Turf Varieties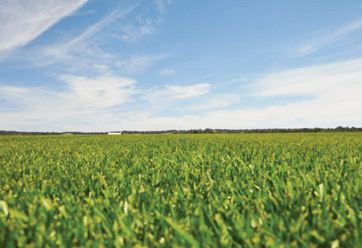 Lawn Solutions Australia are a leading Australian supplier of exclusive turf varieties, Lawn Solution products and Lawn Solutions Centres. We have a dedicated national network of turf producers giving you the security brought by a 40 + strong national network of turf production businesses. Lawn Solutions Australia are at the forefront of research and development. Our mission is to become Australia's leading researcher into turf varieties. We're working on the best turf for the future, but while we're working on that - we have the best turf for today.
Choosing the right lawn for your area has never been easier; we have turf for any situation. If you're after a buffalo lawn we have Australia number one buffalo Sir Walter buffalo. Sir Walter is most common pick for home lawns as it has a hardy growing character but offers a soft lush texture perfect for higher traffic area pets and kids, but keeping the maintenance to a minimum. Green Life Turf are proud to issue every roll of Sir Walter with a 10year product warranty and certificate of Authenticity ensuring you of genuine Sir Walter. Read more
If you like the bowling green look and are after a couch variety then Nullarbor Couch is the lawn for you. Nullarbor Cuch is rich green in colour being a high maintenance lawn needs regular mowing recommended 2 to 3 times a week in the growing season, Nullarbor Couch is the only couch variety that can offer you a 10year product warranty on every rolled sold. Read more
Green Life Turf has those budget lawns covered, Eureka Kikuyu is commonly used were there are is a fare few square meters to be covered, Eureka kikuyu is a very high maintenance lawn growing very quick in the growing season perfect for quick and easy ground coverage. Like all LSA Brands comes with a 10-year product warranty something no other Kikuyu brand can offer. Read more
Green Life turf not only grows the highest quality turf but we also have everything you need to continue keeping you new lawn looking brand new.
Click here for online store
Turf Gro premium soil is the best start you can give your lawn whilst getting established. Turf Gro is an organic underlay which is about 50/50 sand and soil plus organic compost mixed through, This soil is very light and easy to work with. We recommended ordering by the cubic metre. If you're not sure how to calculate your soil quantity requirements, give us a shout.
Whatever your situation, your budget Green Life Turf has you covered. We also offer a free no obligation Quotes for full site preparation and installing of your new lawn. Just call today to request a Lawn Guru consolation today.
What is LSA
Green Life Turf is proud to announce that they are an accredited Lawn Solutions Australia (LSA) member. What does this mean for you? Lawn Solutions is made up the 40 best turf growers in Australia, These growers have certain criteria they have been tested to meet. Lawn Solutions has a house of brands available for our customers. The Sir Walter buffalo is the same top quality buffalo lawn we have been providing for many years. The other exciting new brands are your Eureka Kikuyu; this is the best Kikuyu for your region, and the Nullarbor Couch, which is the best couch variety for your area. All of our varieties are backed by a 10-year warranty. So now Green Life Turf are taking the confusion and stress out of buying a new lawn.
Lawn Solutions Australia 'One-stop' shop makes choosing the right lawn a whole lot easier

Homeowners across Australia now have a 'one-stop shop' for all their lawn supply needs, Green Life Turf offer the highest quality products backed by Green Life Turf 30yrs. experienced service.
Why choice a Lawn Solution Australia?
LSA is at the forefront of the turf industry, not only do they have the best variety range but we are teamed up with the most respected turf breeders and scientist from around the world. So we have the very best varieties available on the market and have the best research in the lawn growth, dieses and pest.
So in conclusion Green Life Turf believes in giving you a lawn that will be the envy of your streets for many years to come so when purchasing a new Green Life Turf lawn you will not only receive the best lawn but a back up service that you can count on for many years to come.
Still get the same top quality Lawn we've delivered for many years, but with an industry first 10 year product warranty.