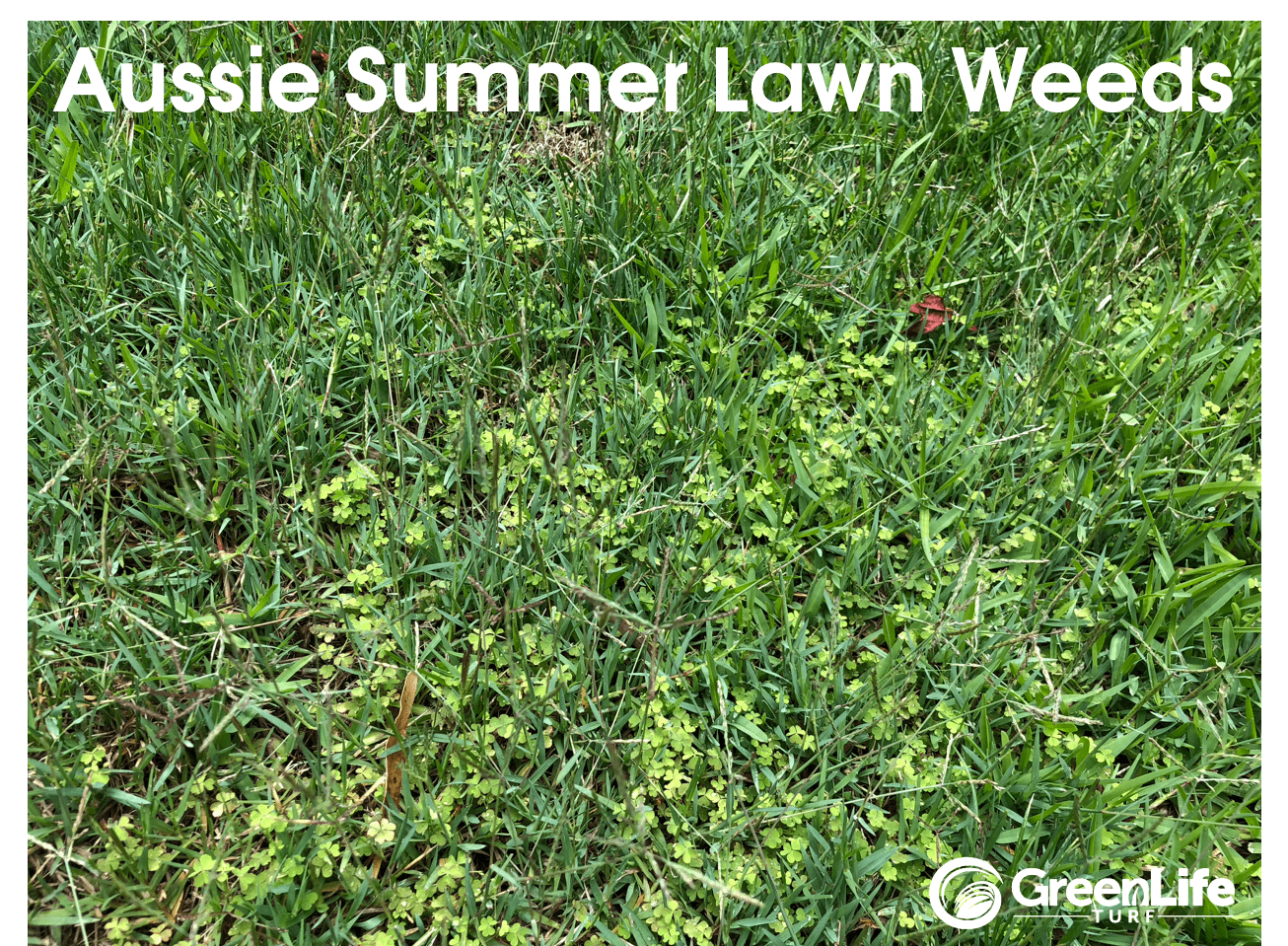 When the weeds set in, you need to take action fast! We always recommend treating weeds as soon as possible - and it may take one or even two attempts - then after your weeds have been treated, feed your lawn.
Some weed and feed products can be harmful to certain types of turf, so remember to check their labels before use. Here we're talking about the best practices for controlling weeds.
Controlling Weeds That Have Already Invaded Your Lawn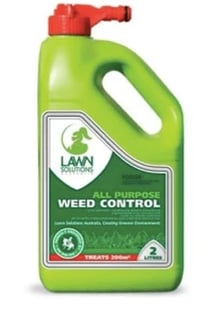 For common broad leaf weeds, bindis or clover, we recommend using a product like our All Purpose Weed Control. This will eradicate these weeds from your lawn without harming the growth of you lawn.
All Purpose Weed Control (by Lawn Solutions Australia) comes in an easy-to-apply 2lt bottle which you simply plug into your hose and spray on lightly over the whole area being treated.
Preventing Weeds From Germinating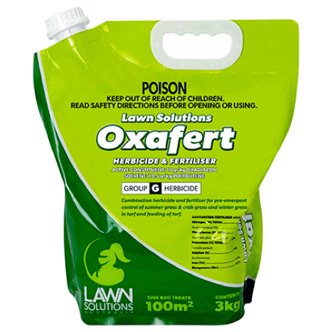 If you want to control weeds before they appear, then OxaFert will be the answer.
Oxafert is a pre-emergent that stops new weeds from germinating before they invade!
Oxafert has fertliser combined in it, so you can prevent weeds from taking over your lawn and at the same time give your lawn a feed to help encourage healthy growth.
OxaFert is a granular based product that you simply spread over the lawn and water it in. (Please stay aware of any water restrictions at the time of applying.)
Got Grubs You Need to Get Rid of FAST?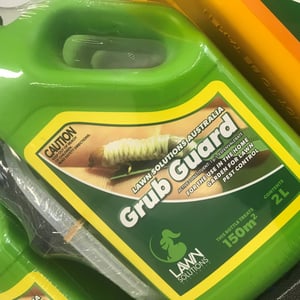 Grubs can effect lawns at different times of the year, and affect different parts of the lawn.
Army Worm attack the lawn's leaf - army worm eat the leaves and make the lawn appear damaged or dry. They're generally most destructive at night when they're active.
The first signs of army worm (or army grubs) are normally in the form of white months that dwell around the lawn or near the eves of your home.
Curl Grub attack the roots of your lawn. This will leave your lawn weak and appear to look dry even after regular good watering.
Grub Guard is the terminator of all grub types whether its army worm (army grub), curl grub or any other of the sort. It is a trusted grub killing product that will eradicate the grubs once they are active.
Get Your Lawn Care Products Here!