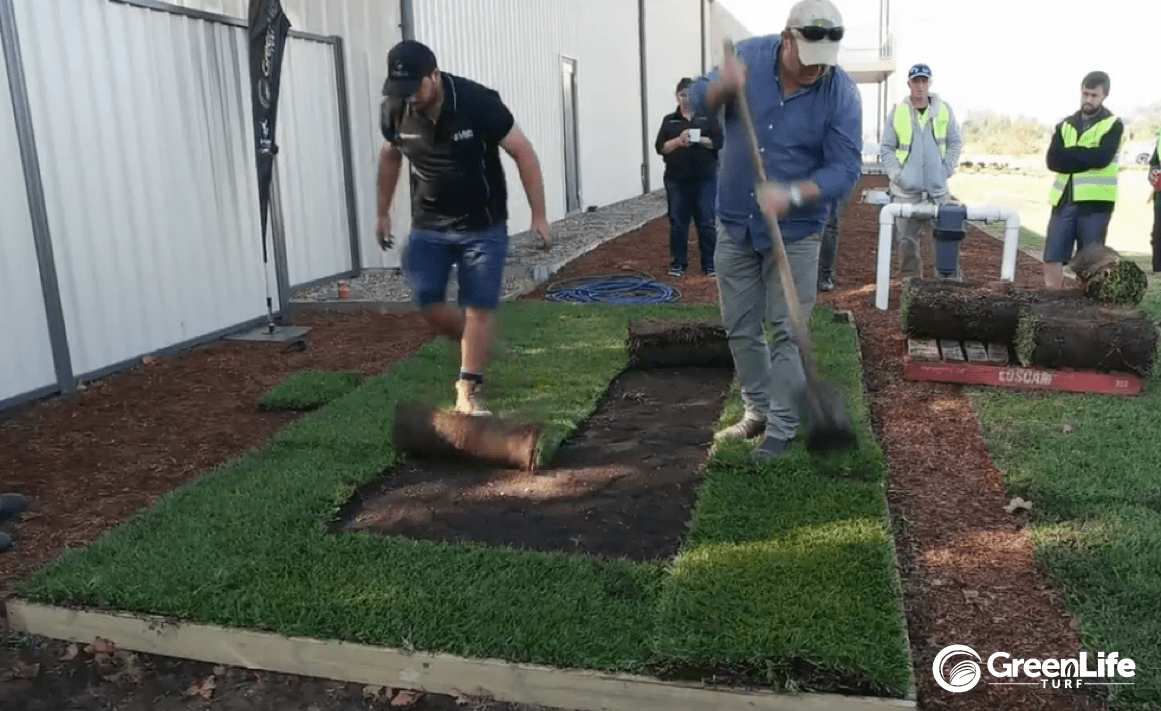 Yes, that's Jason Hodges helping out on the Green Life Turf farm!
There's a right way and many wrong ways to do almost anything, and when it comes to laying new turf, it's no exception.
Today we're talking about the right way to lay new lawn. It's filled with lots of don't-miss tips so get yourself a coffee and let's go!