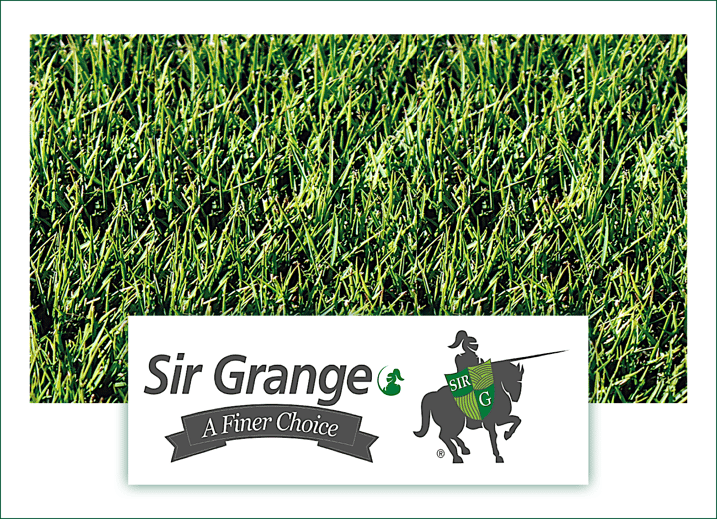 It's time to talk 'Sir Grange' again!
We've been growing our Sir Grange Zoysia on the Green Life Turf farm for about a year now and want to share with you what we've found and why we think it's showing all the right signs of becoming the best Zoysia on the market!
Ten things we love about Sir Grange Zoysia:
Shade tolerance. Most zoysias demand a lot of sun, but not the Sir Grange! Super shade tolerant, she'll grow beautifully even with limited direct sun.


Frost resistance. Frost isn't a problem for her which means she'll stay greener longer!


Drought resistance. Great for the environment, perfect for the Australian climate.


Wear tolerance. Got kids and pets and a great outdoor sports and bbq-loving social life? Sir Grange can handle it all!


Weed resistant. A strong lawn is better equipped to suffocate the weeds out.


Pest resistant. So there's much less to worry about.


Low maintenance. The magic words.


Deep green colour. Be the envy of the neighbourhood.


Fine leaf blade. The finer leaf gives the it a softer, more delicate look.


10-year product warranty. When you purchase Sir Grange turf through Green Life Turf, it's backed by a 10-year warranty through Lawn Solutions Australia.

When will Sir Grange be available?
As AusGAP certified turf growers (and lovers of turf and turf farming!), we're waiting until she's is at peak condition ready for harvest before making it available for purchase.
We anticipate we'll have a limited supply at the end of 2017, and more as we head into 2018. To be the first to find out exactly when, join our Sir Grange wait list.
Get on the wait list:

And for even more information on Sir Grange, click here.