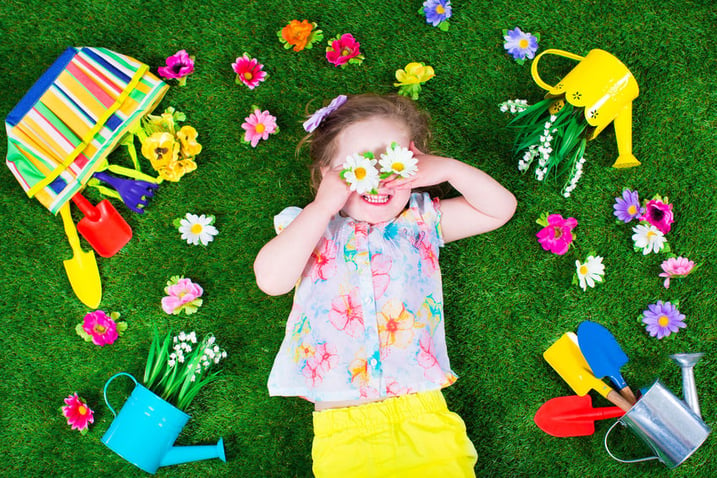 For the most part, it's been a warm, dry winter for Sydneysiders. Now, as we head in to our spring season, plants and lawns are quickly beginning to 'spring into action' and becoming active again. But what will your lawn wake up to?
Here are our tips on preparing your lawn and caring for it in spring. Start now!
'Spring Clean' Your Lawn
Weeds – In winter, your lawn growth and mowing frequency will have slowed down, perfect for weed growth. It's time to get rid of those weeds once and for all. Yes, right now, this weekend - well, Saturday maybe, not on Father's Day!
Invading Grasses – If your lawn is affected by invading grasses, remove these by hand or by using a weed wand.
Close Mow – A close mow is essential when night temperatures have warmed up and spring growing conditions have returned.
Dethatch Your Lawn
Thatch is a layer of loose, spongy, dead and living shoots, stems and roots that sits on top of the soil surface. With older lawn varieties - like couch - you may need to use a scarifying machine to get rid of any thatch build up. For buffalo lawns, a very low and close mow will usually sufficiently reduce thatch build up.
Fertilise (Feed!) Your Lawn
We talk a lot about fertiliser and that's because the right fertiliser can make an startling difference to the health and look of your lawn. I mean, check out some of our articles:
What Is fertiliser: http://www.greenlifeturf.com.au/blog/what-is-fertiliser-and-why-you-should-fertilise-your-lawn-garden
Types of fertiliser: http://www.greenlifeturf.com.au/blog/difference-organic-natural-mineral-vs-inorganic-fertiliser
How often to fertilise: http://www.greenlifeturf.com.au/blog/how-often-should-you-fertilise-lawn
Just to name a few!
The start of Spring is another important time to apply fertiliser. In most Australian climates, it's a great idea to feed your lawn at the beginning of spring, and then again half way through the season.
ColourGuard Your Lawn
ColourGuard lawn colourant is not just for the vane (though let's face it, lawn envy is the gift you give that just keeps on giving!). ColourGuard lawn colourant has health benefits for your lawn as well as benefits for environmental sustainability. Such as:
Substantially reduces watering needs
Reduces the amount of fertiliser you need to use on your lawn
Lawn stays green during droughts and water restrictions
UV fade resistant
It is environmentally friendly and 100% organic.
Get out this weekend and make your lawn beautiful! And happy Father's Day to all our dads and dad-like figures out there!
PS: Last chance to take advantage of our special offer; just in time for your spring clean: